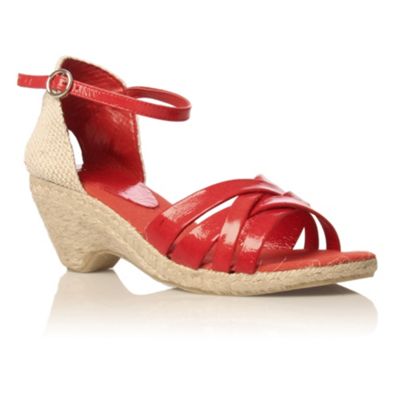 They've got red, they've got raffia bits and they have a noticeable, but reasonable heel (6cm) – these sandals are really rather cute.
They're currently on sale as well at Debenhams, which is where I've been doing some digging lately to find some new summery vegan shoes.
I know Debenhams aren't exactly alternative shoe central, but I think these have just enough quirk in them to be able to fit in with a slightly unusual outfit, don't you?
Get them at, of course, the Debenhams site.