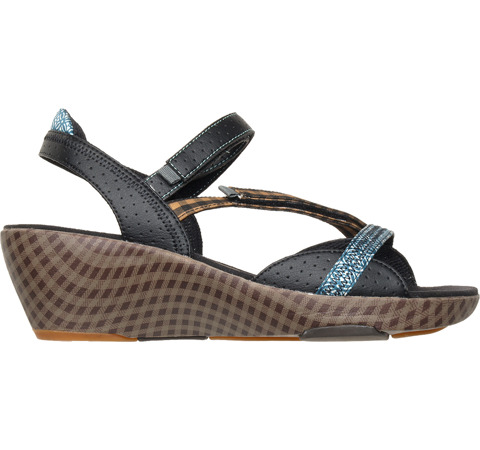 Finding a vegan Camper shoe that isn't totally weird has long been a bit of a quest for me. They make some of the most beautiful, well-made shoes in the world but it's all leather, leather, leather, apart from some weird plastic flip flops for the boys that look like something only tanned Spanish beach bums could carry off . Or so I thought…
Here we have a rather fashionable pair of wedge sandals from Camper. Sure, they may not be quite as incredibly stylish as their leather shoes, but they are certainly not your average every day sandals. You just know they're going to be well-made and comfortable and they are certainly no plastic flip flop. The wedge is pretty small, only 5.5cm, so you won't be towering over your friends like a retro diva, but at least you'll be able to walk around and even catch a bus.
To make things even more exciting, these come in a few more colours and there are a couple more vegan options for the ladies too. Men will have to contend with the flip flops.
You can get these from the Camper Website .