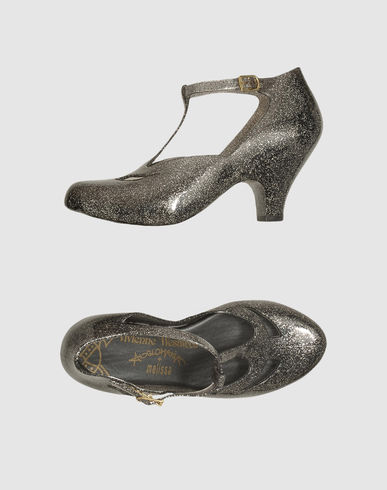 I used to have a pair of clear and silver glitter jelly heels back in the 90s and for some reason I stupidly gave them away when they went out of fashion. I'd love to be able to go back in time and make it so I'd kept them, but this is the next best thing.
These are Vivienne Westwood originals from the Anglomania range. They're by Melissa Shoes and so come smelling of bubble gum and are comfortable and fun. They have a bit of a chorus girl starlet feel to them with the little comfy heel and the t-bar, but obviously have a modern twist with the plastic material they are made out of.
They come in a bunch of different colours but not all of them are easy to find. I found these on Yoox.