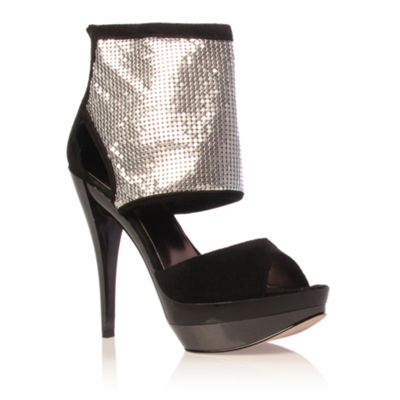 These high-heeled shoes by Miss KG are pretty special. In a good way. Although not sequinned, the metallic material gives them a rather sophisticated shine and the design is the perfect combination of classic and modern. Plus, they totally look like something a bond girl would wear. Or a futuristic showgirl.
It can get pretty difficult sometimes to find vegan shoes that go with high fashion, but I'm pretty sure you could match these with some high-end outfits without feeling too hard done by. OK, so when you look closely, they are not quite designer, but with everyone around you dazzled by their silvery light, who's gonna know?
Surprisingly, these are available from Debenhams.
As it turns out, Debenhams is another hidden gem for vegan shoe hunters. I've already got my eye on a few other choice creations from their range, so I will be posting about them soon.