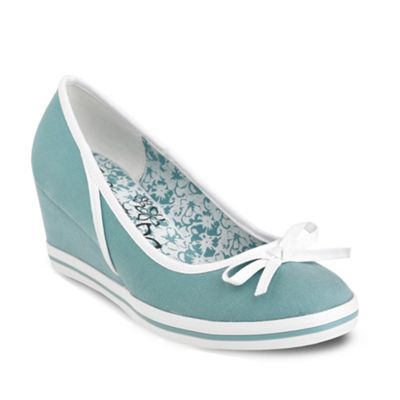 Well, it's chucking it down with rain today, but summer is still sort of in the air. Here's a pair of pale blue low wedges I found on the Debenhams site. They're made out of canvas and look sort of trainery but very girly with it.
I used to have a very similar vintage 80s red pair that was too small so I gave it away. While these are pale blue and so not quite as cool, they're still pretty neat. They also come in a sort of creamy white colour, though I would guess that would go a dirty grey colour very quickly.
You can get these at Debenhams. They're only 16 pounds, too!