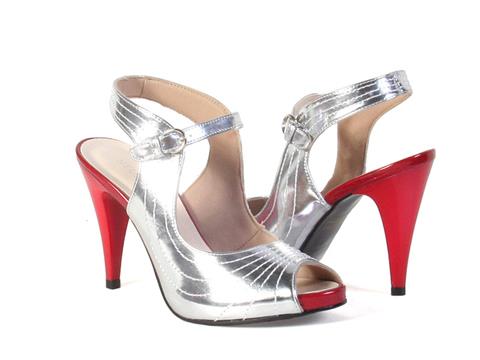 I am rather fond of silver shoes and these are totally cool. I love the red bits and the stitching effect is a really nice touch too. This is another shoe that could probably work with a deco look if you weren't too fussed about being 100% authentic but just wanted to look stylishly cool.
These shoes are by Neuaura who are a 100% vegan shoe company. I want to really like their shoes, but I don't always, because some of them, I find, don't look that great up close (at least in pictures, I've never actually seen one in the flesh, I must disclose). These, however, look pretty cool. The shiny patent finish in the silver colour means they'll get attention no matter what and everyone will be too blinded by their shiny, reflective light to think anything but happy thoughts about the whole experience.
You can get these at Vegan Chic.