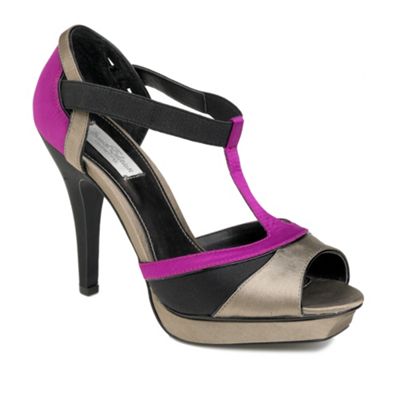 Here's a pair of jolly t-bar heels found on the Debenhams website. They're only 19 pounds right now and look like decent enough party shoes for the price. They are the sort of shoes that could look quite classy with a reasonably expensive outfit. Sure, they're not quite designer, but they are definitely trendy and stylish.
I like the colour combination as well (though they do come in a more purple combo too with is also rather nice).
You can get them from Debenhams.