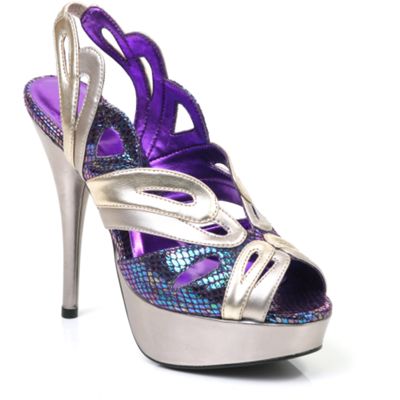 Here we have some pretty insane shoes by Faith. These 3-toned slingbacks are, well… I'll let you be the judge of that, as I'm sure opinions will be pretty evenly split on the love or hate scale. The skinny, high heel is a bit break-neck, but if you'd stuck a chunky heel on these they'd be straight out of the swinging shaggadelic 60s. Purple, silver and what appears to be psychedelic snakeskin, plus, let's not forget the utterly crazy winged-sandals design, these are certainly in a class of their own.
My own personal jury is still out on these, but I thought I'd share them anyway because you definitely don't see shoes like these every day, especially vegan ones. If these are the shoes for you, then you're already sold.
You can get them on the Debenhams website.